Thursday, May 19, 2022 / by Julie Winter-Paez
Thinking of buying or selling Real Estate in Northern Wisconsin? Here's some current info you're going to want!

What is happening in the Northern Wisconsin real estate market? Well as of the end of April, we are officially into May now, we are still down in residential listings sold. I usually focus primarily on Vilas, Oneida, Lincoln, Florence and Forest because those are the main counties in which myself and my team work. See below for new inventory year to date numbers. Red is new inventory this year and blue was new inventory last year and as you can see April was 25% down.. the entire MLS is down about 28% and again inventory has been down every month since the first of the year.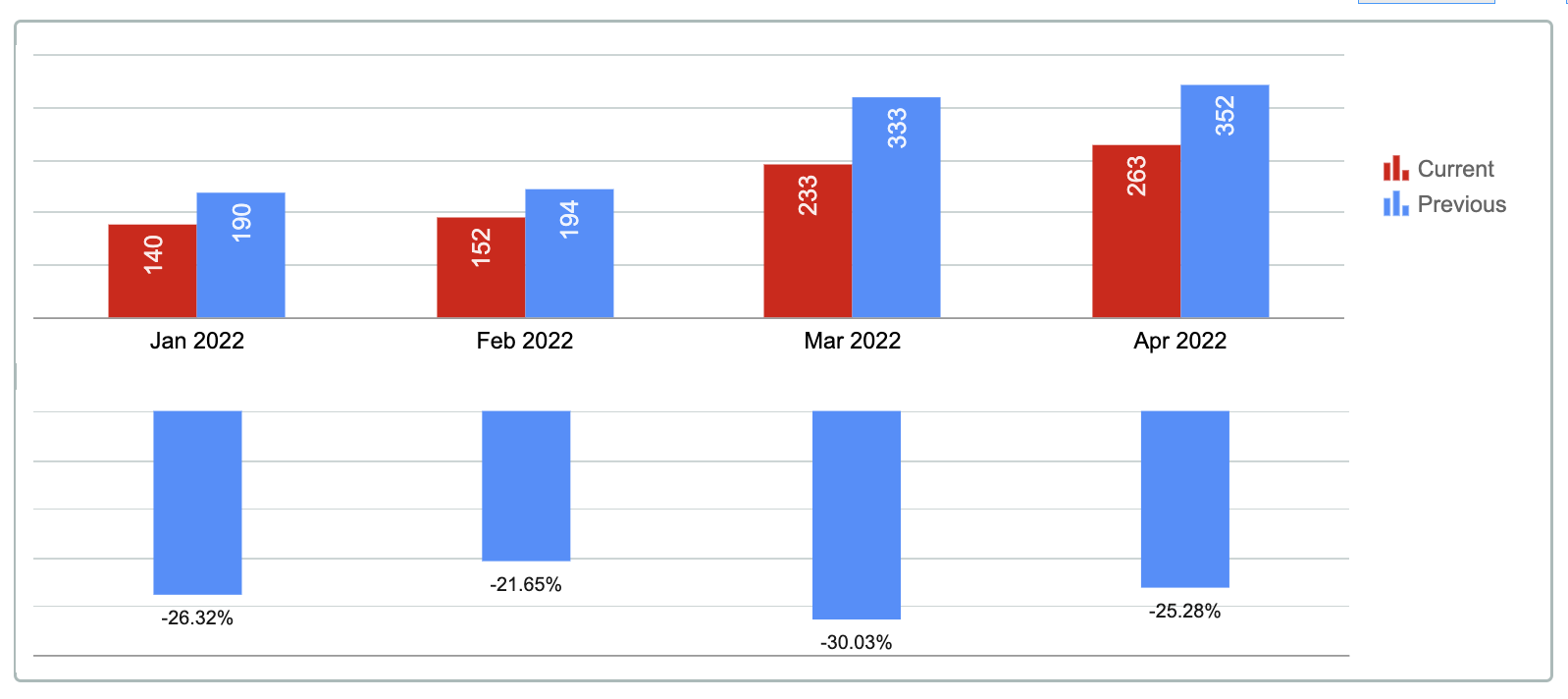 Now if we look at units sold, looking at those same counties. As you can see the red reflects 2022 sales and the blue reflects 2021, we are currently down 35% in unit sales year to date.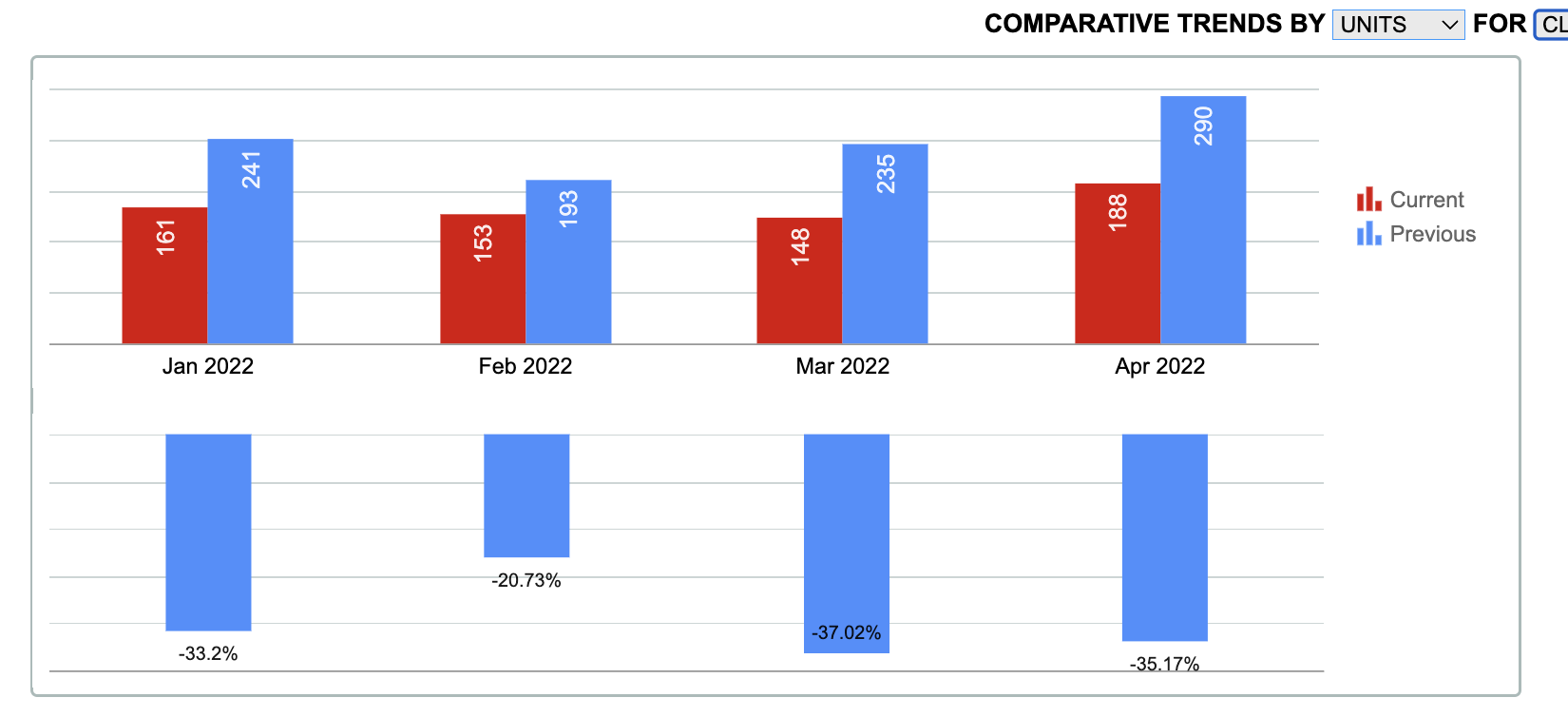 Yes, we are tight on inventory and yes, things are selling when they come on the market. But to me, the question is why are we still so behind last year? Well, I think one of the key reasons is spring in the Northwoods. Last year we had an earlier spring. When things open up here early, sellers come North to open their cabins earlier. People start to think about listing their homes earlier. People come up to look at homes earlier because they can see the Lake and the topography. In a year like this year where everything was pushed back about four weeks, I think that's part of why we've been a little slow start this year. At least that's what I'm hoping is the case, because now myself personally doing four listing contracts today and the calls are starting to come in. And I think it's because spring has officially come to the Northwoods.

So that's kind of where we're at here today, up here in the Northwoods. Again, if you're ever interested in a specific market segment or something directly related to you or your sale, please give me a call. Always happy to dig into the real estate market on your behalf and help you make a decision moving forward. Have a great day and see you soon in the Northwoods.