Thursday, September 15, 2022 / by Julie Winter-Paez
It is September and we all know how much I love the beginning of the month because I get to update you with the most recent market reports. And again, I think news media is meant to scare and terrify people versus our always provide just the facts. So what I want to provide is just the facts. I'm breaking it down this month to national news media. Down July, about 9.6% over sales in June and 20% over sales last July. So the national market is reporting a slight deficit in sales. Price is also slightly down, but not a huge amount.

Now we're going to look at the state of Wisconsin. The state of Wisconsin overall is down by about 9.6% in units sold and 10.3% in the average price.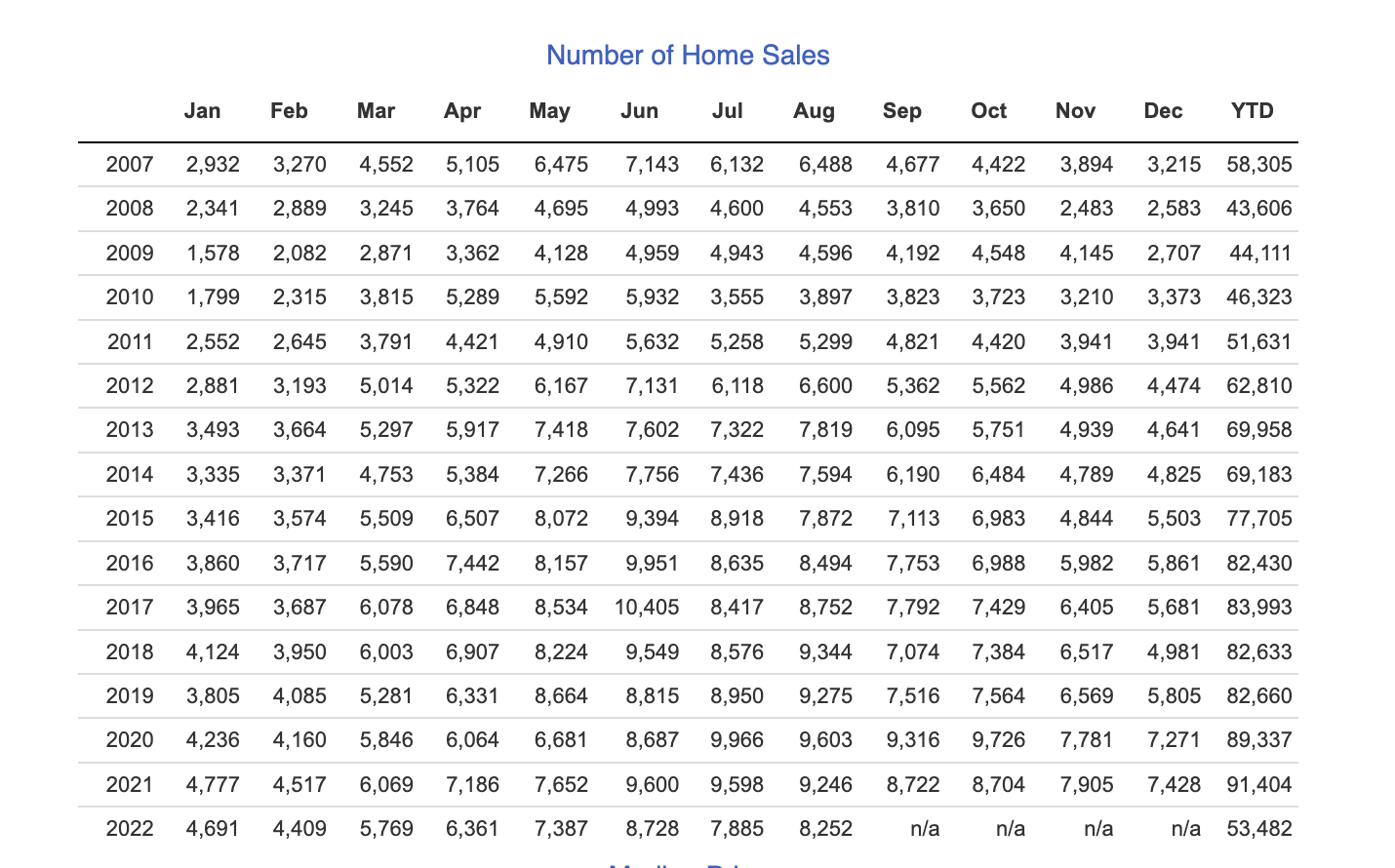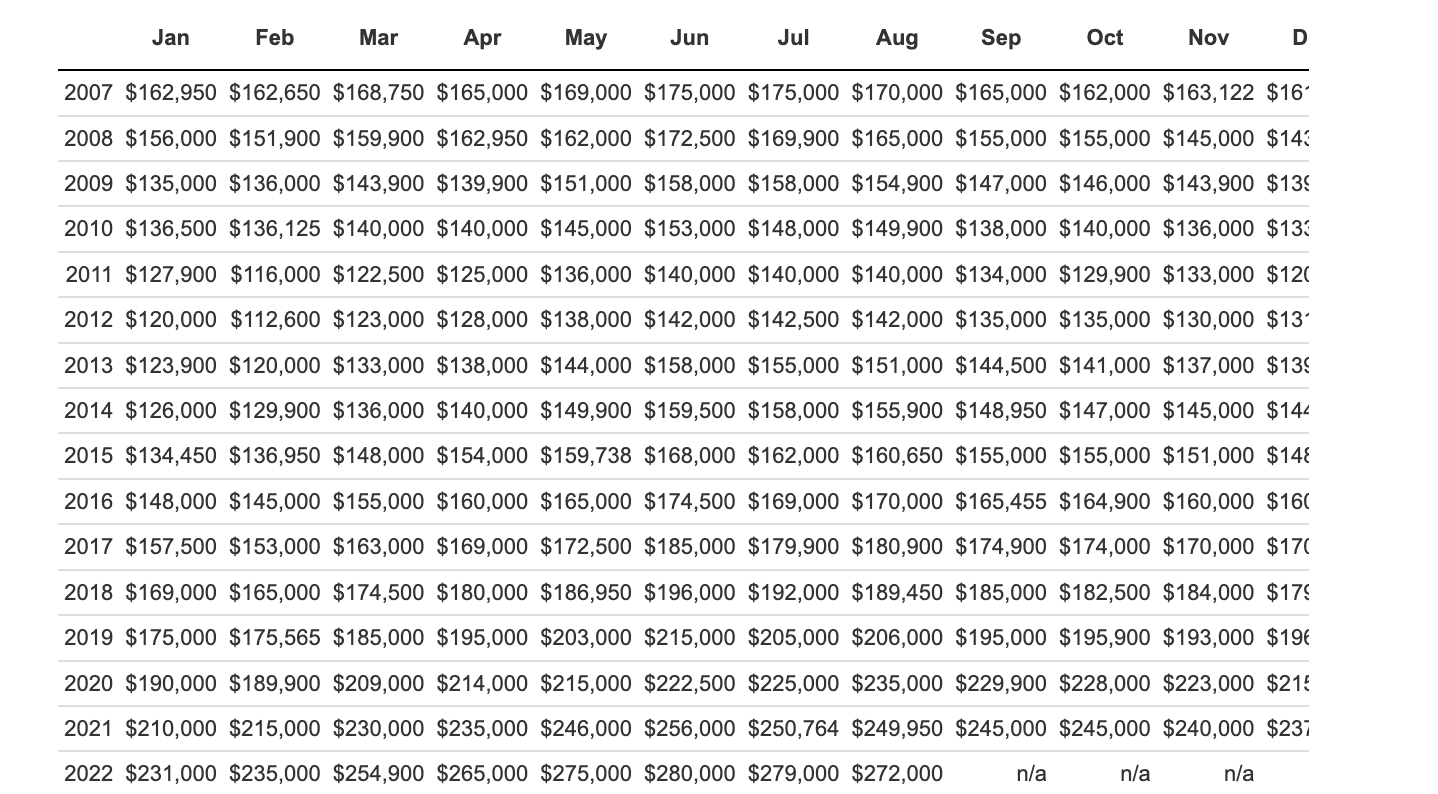 Now, I want to dive a little deeper into the five counties in which I serve. I didn't look at the entire MLS this month. I just looked at Vilas, Oneida, Lincoln, Florence and Forest counties because those are the ones that we mostly serve in my MLS, my area and my team. And when you take a look at those, I want to start with the fact that we are down in inventory still 24% compared to last year. So starting out, we have less homes to sell. So it would make sense that we would be down in units sold. And we are. When you look at the average amount of units sold, we are down as well. But here's the interesting thing. Price is up by 25.1%, average days on market is down by 34% and the average list to sell ratio is up by 1.3%. So all strong indicators other than obviously unit sales. But when you start out at a deficit of things to sell, it would make sense that you're selling less of them.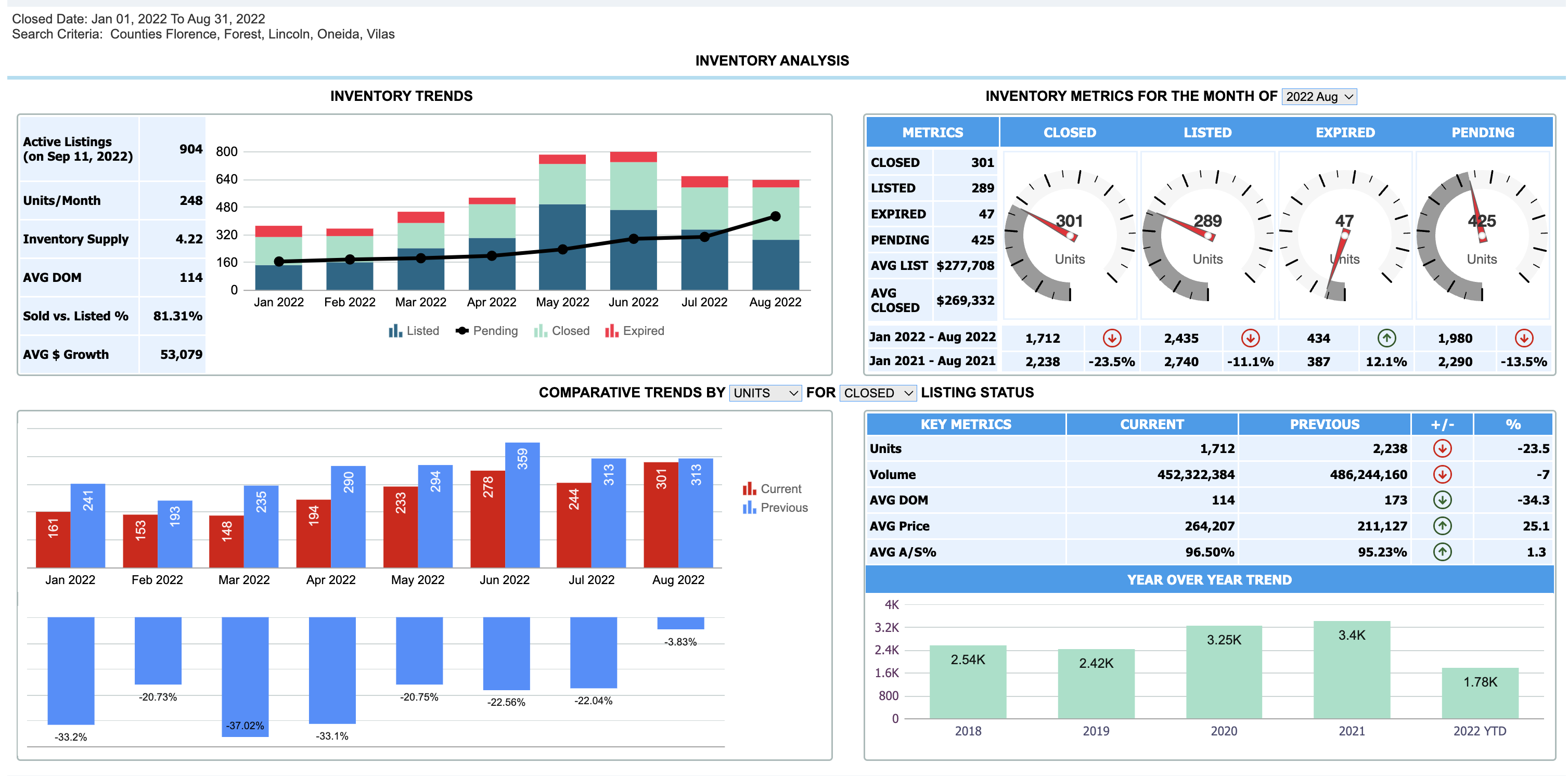 Then I took a little deeper dive and I looked at the waterfront parts of those counties as well. And the interesting thing, if you break it down to waterfront, some of those prices are up over 40%. Oneida county up about on waterfront sales, I think it was 34%, Lincoln county 41%. So some really significant price increases for some of the townships in which we work, in the counties in which we work, when you especially look at waterfront sales. So again, all strong indicators that our market is still moving in northern Wisconsin.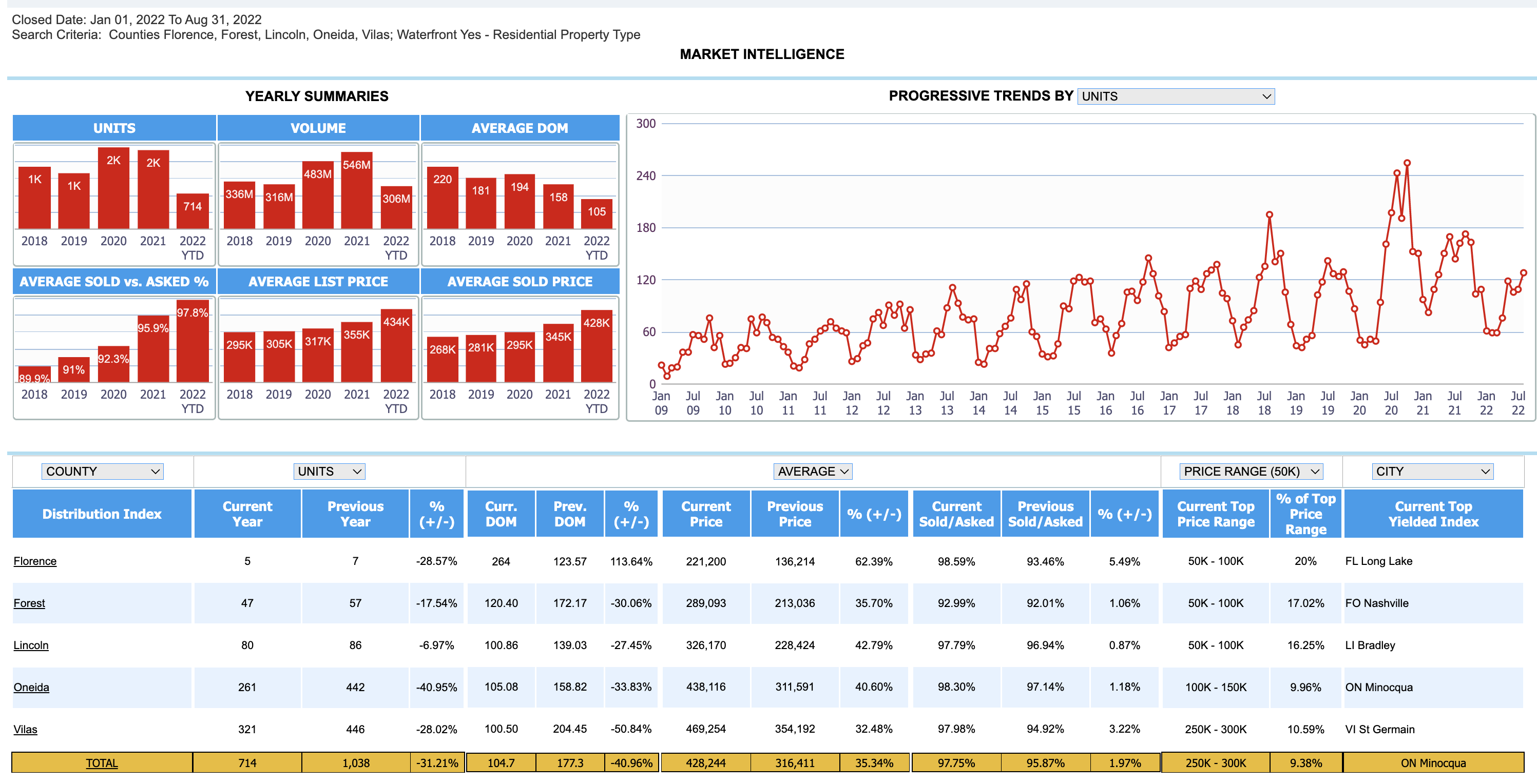 Then I took it to the whole market and I said let's look at sales here to date by $250k price increments. And see where we're seeing the largest effect with interest rates, the political environment we're currently living in, people's fear from the national news media and see really where we're being hit hardest by sales. And if you look at the $0 to $500k price point, they actually sold less units this year than last year and they had a slightly higher selling price compared to what they did last year. And the lower days on market, the 500K market up actually outperformed last year by units sold and by price. Again, not a significant amount, but those numbers did come in higher.
And lastly, if we look at the million plus market, it outperformed by almost 30% compared to last year. We sold 40 homes so far this year to date and last year, 32 million plus homes. The average price on this segment of the market was actually lower and the days on market was lower by over 100% so which is another crazy stack. The really interesting thing though, if you looked at that million dollars press market, is that if you go back to Pre covid, when I pulled up the numbers from 2019, we sold 13 million homes year to date, and this year we're at 40 million. So what does that tells me? It tells me that the higher end market is not being affected by interest rates. They don't care what's happening in the government, they're still purchasing homes and they're finding value in Northern Wisconsin. It also tells me that they're being a little bit more shrewd in their negotiations because that was the one price segment that was down year over year on price. So they're being a little thriftier with their purchases, but they are definitely purchasing. And obviously, that $0 to $500k buyer is the buyer that is most affected by interest rates because their affordability has decreased. So they're being a little savvier with their purchase and not able to pull the trigger on what they want.
So again, if you're ever interested in me dialing down something specific that you're looking for, whether you're a seller or a buyer, this is the stuff that I love to do. Give me a call, we would love to talk to you about the real estate market in up North Wisconsin and help guide you through the process. Have a great day and call with any questions.