Thursday, September 29, 2022 / by Julie Winter-Paez
Everyone has been asking me where the housing market is headed. Here's a look at the change we're seeing right now as the market shifts away from the frenzy of last year. Again, these are marked national stats so call me about the specific market you're shopping in.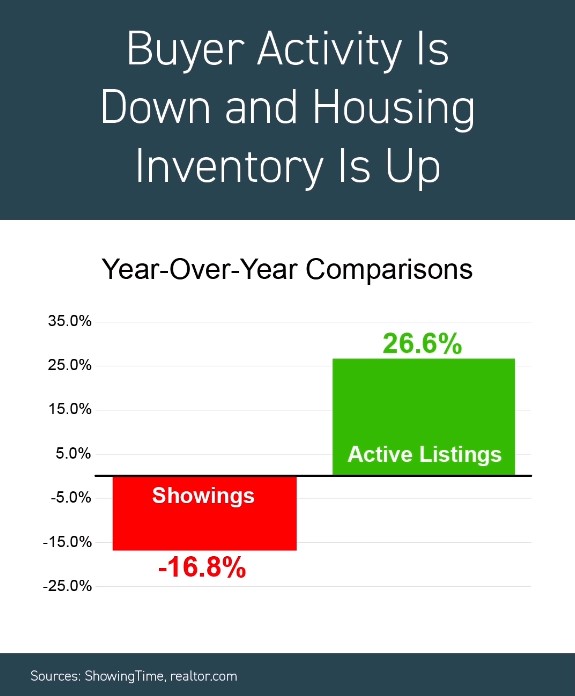 Today buyer activity is down and housing inventory is up. That's a big change from where we were last year, and it happened quickly. Active listings, or homes available for sale, have increased more than 26% compared to this time last year. At the same time, buyer demand, also known as those showings, has decreased almost 17%. And we call this an inflection point.
Over the past two years, we saw a massive amount of demand and not enough homes available for the number of people who wanted to buy. Today the market looks very different as those two factors undergo a shift.
So what's the bottom line for you? You need an expert on your side now more than ever, and I can help you understand what's happening in the housing market today and what that means for you and your plans going forward. Give us a call and have a fantastic day.